As the summer holidays loom closer and thinking of things to get the kids out of the house is drawing blanks, we've got you covered to relieve the stress of coming up with new ideas.
Every month, Cat Cafe in the city centre host an event just for kids for them to make arts and crafts, play games and, most importantly, meet some cute kitties! The Manchester Cat Cafe feline family are patiently waiting to be played with. Be sure to book ASAP for this event to avoid disappointment as these events sell out very quickly.
For an afternoon of hilarious musical entertainment, take the kids to see Climb That Tree, a stage show by award-winning songwriter, David Gibb. The show is bound to ignite your child's imagination and have them laughing out loud as they sing and stomp in time along with David's catchy, upbeat tunes.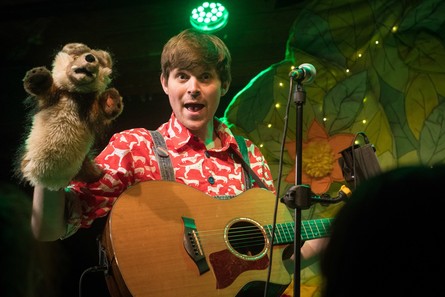 Your kids will be amazed as they go behind the scenes at CBBC and watch as their favourite characters and shows become a reality. On this unforgettable tour, children can have a go as a CBBC presenter, read the news or the weather in a real studio. Finally, something for the kids that will be "educational" that won't be met with an eye roll.